Platform Overview
We have been developing a software platform called SenDISA for well over a decade with multiple patents protecting the intellectual property associated with it. The platform gathers data from multiple live camera feeds as well as data from disparate sensors like GPS, Lidars and other IoT devices in real time, then analyses the data to find patterns and trends hidden within it. Three critical components – data fusion, AI algorithms, and software – work together to produce results that improve the productivity and safety of our customers' operations and deliver business insights that are otherwise impossible to obtain from traditional data sources.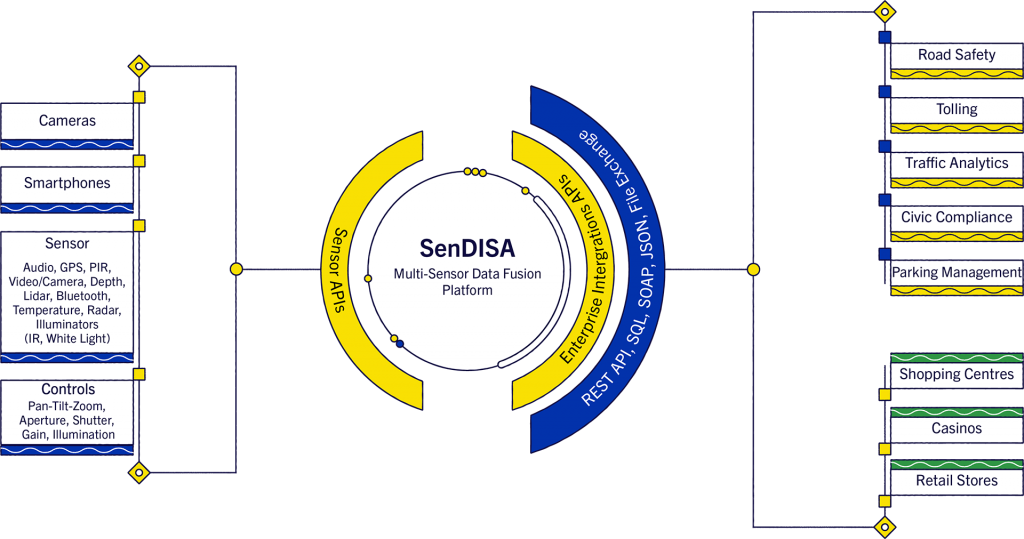 SenDISA is a configurable data fusion software platform that interfaces with cameras and sensors to extract accurate and actionable insights in real time. It is a multi-camera, multi-sensor data fusion software platform that can be configurable on-demand to meet diverse customer use case requirements. It has been 15+ years in the making with multiple patents awarded and pending.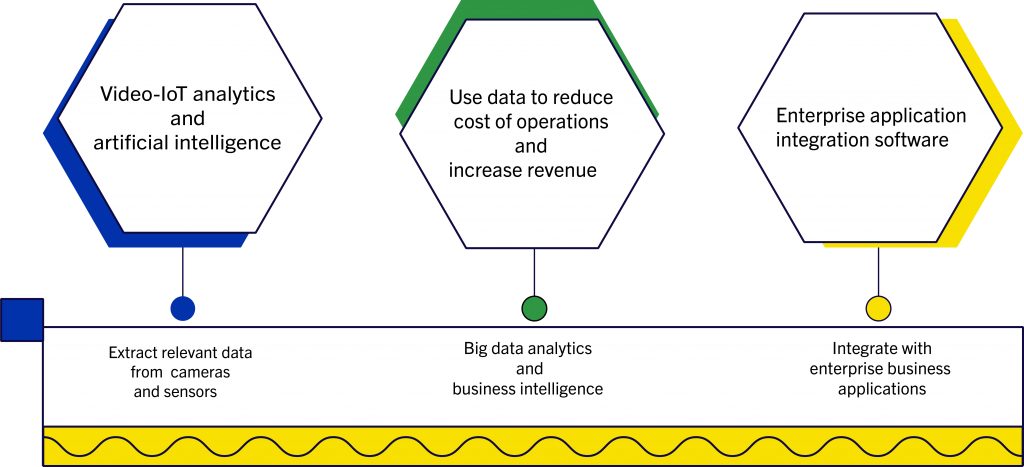 Our secret sauce is the SenDISA Platform – the world's first configurable Data Fusion software platform that can be configured on demand to meet the requirements of a range of use cases needing multi-camera, multi-sensor data fusion and data analytic solutions. This ground-breaking platform combines enterprise video, sensor data analytics and edge-to-cloud servers means customers can also automate their business processes and make fast and accurate decisions. To take advantage of continually improving sensing technologies, we designed SenDISA with open interfaces to all sensing devices and cameras. This allows us to control and process incoming signals and fuse the data to accurately detect, track and identify vehicles and people, and to generate evidential data to support a range of enforcement applications. All products in the SenSen solutions suite are configurations of the SenDISA platform. Examples include SenFORCE for law enforcement and Intelligent Transportation Systems, and SenGAME for real-time intelligence for the casino industry. In addition, the platform is used in other high-growth sectors such as autonomous vehicles, retail, logistics, manufacturing, defence and security.