Platform Overview
SenSen is the Live Awareness platform company. Our system, which we call SenDISA, delivers a more efficient world with better outcomes.
It does so by fusing together streams of data from any sensor or digital source to deliver a unified picture of the real world to an AI, in real-time. So that the AI can detect previously undetectable patterns, make decisions or ask a human being to take a call on what to do next.
SenDISA is set to become the default data unification and sense-making platform, finding patterns and delivering insight – to human and artificial intelligences alike. It is already deployed on city streets as well as in shops, airports, sea ports, casinos, and petrol station forecourts.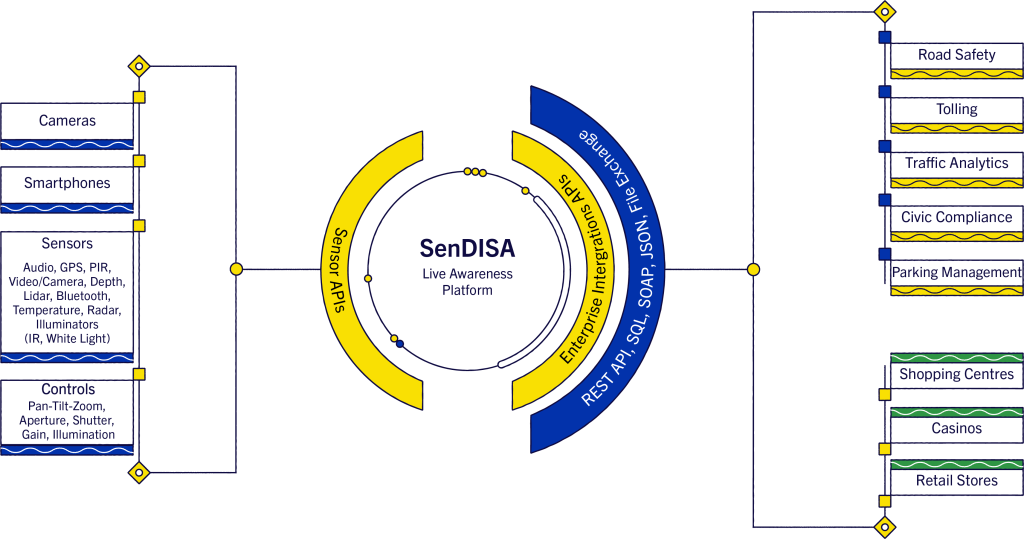 SenDISA is configurable on-demand to meet any use case. It has been more than fifteen years in the making, with multiple patents awarded and pending.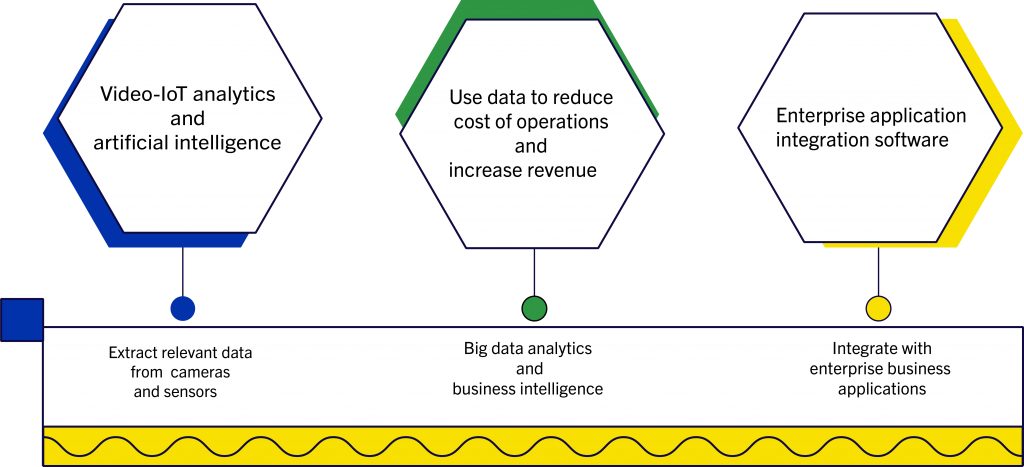 SenDISA's Live Awareness automates processes and ensures other decisions can be made more quickly and accurately. Its open device interfaces allow you to control and process incoming signals and fuse the data to accurately track, identify and predict mixed environments of chemicals, objects and people. Accuracy amidst complexity is baked into the platform, having been deployed to support a range of enforcement applications.