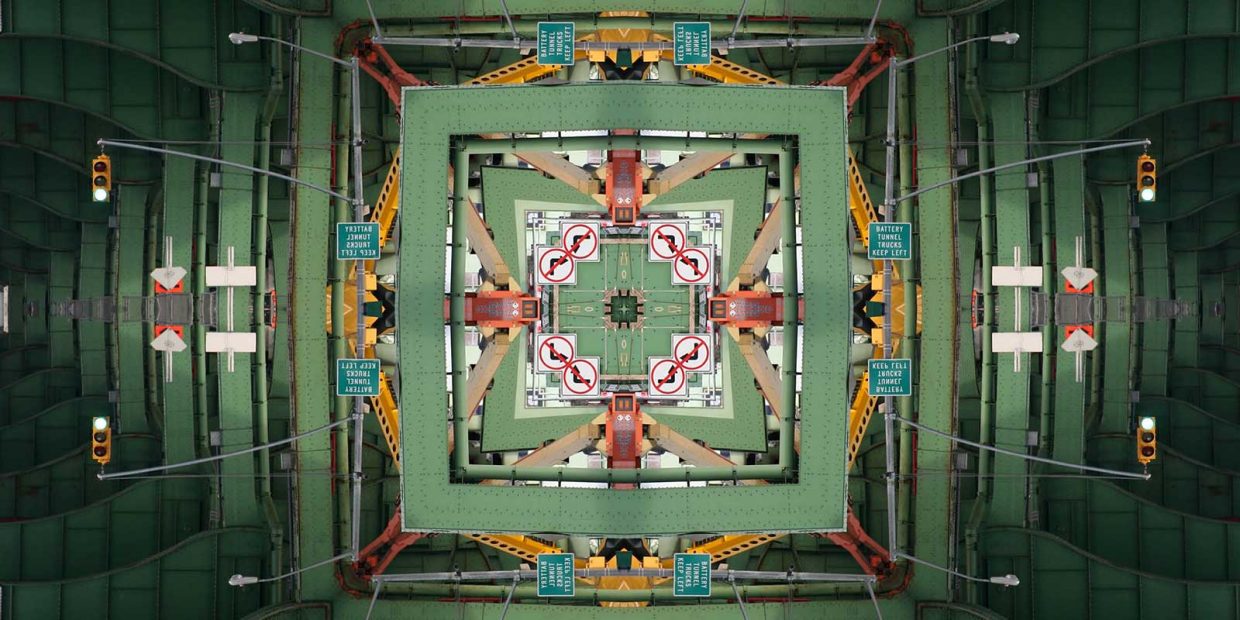 Global Coverage
Although cities occupy only 2% of the earth's landmass, it's where 75% of resource consumption is concentrated
Drilling further down, 28% of traffic congestion in cities is caused by motorists looking for a place to park.
This is clearly unsustainable and a massive drain on public resources.
With a growing number of vehicles and people crowding into cities, automating the management of urban environments is the only way to ensure roads run more efficiently and infrastructure operates productively.
Our sweet spot is adding video to the Internet of Things and using data fusion and machine-learning algorithms to recognize people, objects and situations automatically.
IoT applications with video analytics are superior to outdated sensor networks as they enable more sophisticated decisions to be made using a wider range of inputs. In addition, visual images offer incontrovertible proof when infringements need to be issued, compliance obligations have to be met or behaviour needs to be modified.
Our technological advances are at the intersection of:
Internet of Things
Deep machine learning & AI
Edge-to-cloud computing
Multi-sensor data fusion
Multi-object tracking & classification
Rapid reconfigurability of software
Green power – solar & wind
Patent-pending smart phone enclosure
Packaging for rapid deployment
It's been a period of fast-paced growth for us recently. In 2020 alone, we invented a way to pack a full suite of Smart City applications onto a smart phone. For the first time decision makers are able to monitor assets and behaviour in real time using a handheld device without expensive capital outlays on CCTV and security systems.
What used to be labour-intensive tasks are now automated with data collected and analyzed in real time. Our solution harnesses the power of cameras, sensors, computing and communication capabilities embedded within a smartphone. Our in-house engineers use the power of world-leading AI algorithms developed and patent-pending smart enclosures that enable smartphones to operate in extreme temperatures and lighting conditions.
Our solution allows:
Real-time processing on the edge – Rather than sending data to a central server, it is processed on the edge, delivering faster results than traditional big data applications.
Video evidence – It's difficult for a perpetrator to argue against video footage captured in real time.
Processing speed – with our ability to process a high volume of video footage in real time, we give decision makers immediate access to important data faster than ever before.
Greater accuracy in adverse weather conditions – our solutions have been tested in the heat of Australia, the congestion of Singapore and the icy climate of Scandinavia with data accurately collected and analysed in the toughest conditions.
Fast business insights – edge processing means no delays with the right information delivered without delay.
Greater flexibility – by packing Smart City analytics onto a smartphone, our system can be attached to a bicycle or scooter, or carried by hand, to analyse any situation where it is needed.
In 2020 our R&D team also invented:
Smartphone cooling system – we invented a cooling system to enable smartphones running complex Smart City operations to withstand continual use without overheating.
Localisation of vehicles on roads – we invented a way of determining the GPS coordinates of parked vehicles to military-grade accuracy when there is no GPS satellite feed available. Instead, we accurately plot the position through understanding where they are in the context of their surroundings determined from street views. The solution has been trialled in Melbourne and Chicago.
Roof-mounted autonomous vehicle enabling kit – we invented a roof-mounted pod capable of turning any vehicle into an autonomous or semi-autonomous vehicle. This cost-effective solution is achieved using off-the-shelf cameras, radars, lidars and sensors.
Abandoned scooter surveillance – with many cities facing a growing problem of abandoned e-scooters, we were asked to invent an auto-monitoring system for identifying scooters and issuing infringements. Our solution is able to distinguish between scooters from all major manufacturers (including Lyft, Uber and Bird) ensuring infringements are directed to the relevant offender.
Speed measurement without the need for radar – as an alternative, our system uses images from CCTV and security cameras (commercial in confidence – further details available upon request).
False alarm reduction system – this AI software solution can be applied wherever video analytic systems generate an overwhelming number of false alarms. The objective is to reduce the human workload involved in responding to false triggers. Already our system is being used in Singapore to reduce false alarms from incident-detection cameras watching out for traffic incidents and stopped vehicles on highways and motorways.
Working with Smart Cities worldwide, we have delivered a number of complex solutions in Australia, Singapore, Canada, Norway, Denmark, Germany, USA, UAE and India.
With GeminEye, we have made automated AI affordable for all customers. A Smart City app on a smartphone, Gemineye is highly accurate and cloud-based. Unlike analytic solutions that require bulky and expensive equipment, Gemineye does it all on a standard handset, including civic compliance, asset management, traffic data collection and analysis tools.
Mobile Parking Enforcement
SenFORCE is the world's most advanced, award winning, fully automated, end-to-end Mobile Parking Enforcement solution. A parking officer drives a vehicle outfitted with the SenSen system with all zones and parking rules (time and permit based) preloaded with automatic synchronisation with our cloud-hosted back-office. software SenBOS. The solution includes a weatherproof Thule pod mounted on roof racks capable of being switched from one vehicle to other in less than 10 minutes.
The pod is equipped with a rugged, high-end, centimetre-accurate GPS system with RTK capability which tracks the location of both enforcement and violating vehicles. Parking zones are loaded into SenBOS as KML files generated using mapping/GIS software such as Google Earth. There is a router and switch for network connectivity of all onboard components and the system is connected to a central system over a 3G/4G network. Data fusion is performed on reads from different cameras and the system is capable of generating multiple OCR rankings helping us to achieve very high raw accuracy and business application outputs.
Fixed Camera Parking Enforcement
We've developed the world's first fixed-camera parking enforcement solution through the cloud. Our system continuously monitors vehicles parked in school zones, clear-ways, no-dumping and related zones. It is available as a cloud offering and also server based.
Average Speed Enforcement
Our SenSPEED P2P providing point-to-point average speed enforcement solution has been officially gazetted and approved by Transport for NSW, Australia. It is deployed in six locations across the state and has been delivering results and revenue since 2012.
Point-to-Point enforcement works by measuring the amount of time it takes a vehicle to drive between two points and then calculating the average speed of the vehicle. If the vehicle's average speed is higher than the speed limit for the length of road, a matching entry and exit incident file is created for post adjudication.
SenSPEED P2P consists of a number of critical hardware and software components carefully chosen and packaged to deliver a complete customer solution working 24/7 in all weather conditions.
Apart from high-functioning cameras to detect and read number plates of vehicles entering point-to-point zones, the system requires high-accuracy clocks that can keep time without drifting even when communications to time-sync servers are lost for extended periods of time. All SenSen time sync-servers and software are NMI certified and are proven to work in extreme weather conditions.
When needed, our average speed cameras can be augmented with spot speed sensors such as Radar or Lidar – or even both in combination – for a comprehensive solution for all speed measurement and enforcement needs.
Parking Management
SenPARK is one of the most accurate and simple-to-implement ticketless and gateless parking management solutions suitable for numerous parking applications.
SenPARK enhances ease of parking management and removes all the inconvenience of waiting for a ticket at entry.
Sign Asset Detection
SenSIGN is the world's first fully automated solution for identifying and registering signs within a defined geographical region. It is a cost-effective way for city councils to create, update and maintain a database of parking signs and traffic signs.
SenSIGN records the GPS coordinates of all signs including street names, tourist hotspots, directional signs, pointers to major public facilities (eg hospital), carpark directional signs and all other non-standard traffic signs.
City councils end up with a detailed register of signs under their management including class of sign, type, location, condition, GPS position with map hyperlink and street view link, mounting type, facing direction and number of signs co-located on poles. The information comes in an export-friendly Excel spreadsheet containing a photograph of every sign and GIS mapping data. All data is available on the cloud-hosted GIS layer with links to photographs.
Traffic Analytics
SenTAS is our-state-of-the-art automated traffic monitoring system using high-resolution cameras, thermal vision and video analytics. The system accurately recognises trucks, cars, motorbikes, cyclists and pedestrians.
With SenTAS, clients receive real-time intelligence about the traffic flows on their roads. The solution provides real time performance of urban arterial roads and motorways, early detection of congestion and traffic performance at intersections and routes with in a road network.
Vehicle counting and classification is available in various operating scenarios including:
Back Office Software
SenBOS is our state-of-the art back office platform seamless integrating smart-edge systems such as automated on-street and off-street parking enforcement vehicles fitted with ANPR cameras, time servers, GPS, fixed CCTV cameras and mobile phone devices.
Using SenBOS, parking enforcement business rules can be applied on incoming data from edge systems and council officers can perform compliance check on on-road vehicles using the incoming metadata and imagery from edge systems.
SenBOS is built to generate alerts on hot-listed number plates and integrates with third party systems via the REST API. Users can manage all edge devices through one application instead of configuring each edge system separately. Health checks and monitoring are built in. On one handy web page users can see the status of each component running on the edge system.
Real-time alerts and warnings about system health appear on the SenBOS web interface for fast action. The cloud-hosted and web-based SenBOS is used for configuring business rules including zone updates and assignment time, and permit-based parking rules and defining entrance and exit cameras for parking lots.
Across the entire suite of SenSen product and services, SenBOS is used for many enforcement and business intelligence applications including point-to-point speed, gaming business insights and other Video-IoT analytics applications.
You might also be interested in our
Roads and Parking Solutions
Buildings and Spaces Solutions